Can You Print Kindle Books? [Here's What You Should Know!]
Disclosure: This post may contain affiliate links. I may get a commission if you decide to purchase through my links, at no additional cost to you.
Ebook readers such as Kindle have transformed the way we read. Popping a single device into a bag or pocket is ultra-convenient, but what happens if you want to print a paper version of your Kindle book? Is it even possible? 
You can print Kindle books. The books can be converted into PDFs using special downloadable or online software. However, before printing any books, it is important to check whether or not it is legally permitted. If the books have DRM protection, you'll need to remove it before printing. 
The rest of this article will look at the different ways you can download, convert, and print your Kindle books. Keep reading for more information. 
How To Download and Save Kindle Books for Printing?
Before you can print, you must download your books onto a computer. There are two ways you can do this:
Via your Kindle
Via your Amazon account
It's worth pointing out that downloading directly from your Amazon account is probably the most straightforward way. You don't even need to involve your Kindle device for this method.
How To Download Ebooks Direct From Amazon
Using your computer, head to Amazon.com and log into your account. Hover your mouse over where it says "Hello *your name*" and select "Manage Your Content and Devices" from the menu that appears.
You will then see all content you have purchased from Amazon. Select "Books," and you will see a list of all your titles. On the right side of the screen, you have some options for each book. Click "More Actions" and select "Download and Transfer Via USB." Hit "Download," and the job is done.
How To Download Ebooks From Your Kindle
Connect your Kindle to your computer with its charging cable and wait for your computer to pick up the connection. A list of options will appear, select to view the files and then open the "Documents" folder. All your titles will be listed here.
Select the title you want and copy and paste the file somewhere on your computer. 
How To Convert Your Downloaded Kindle Books Into a Printable Format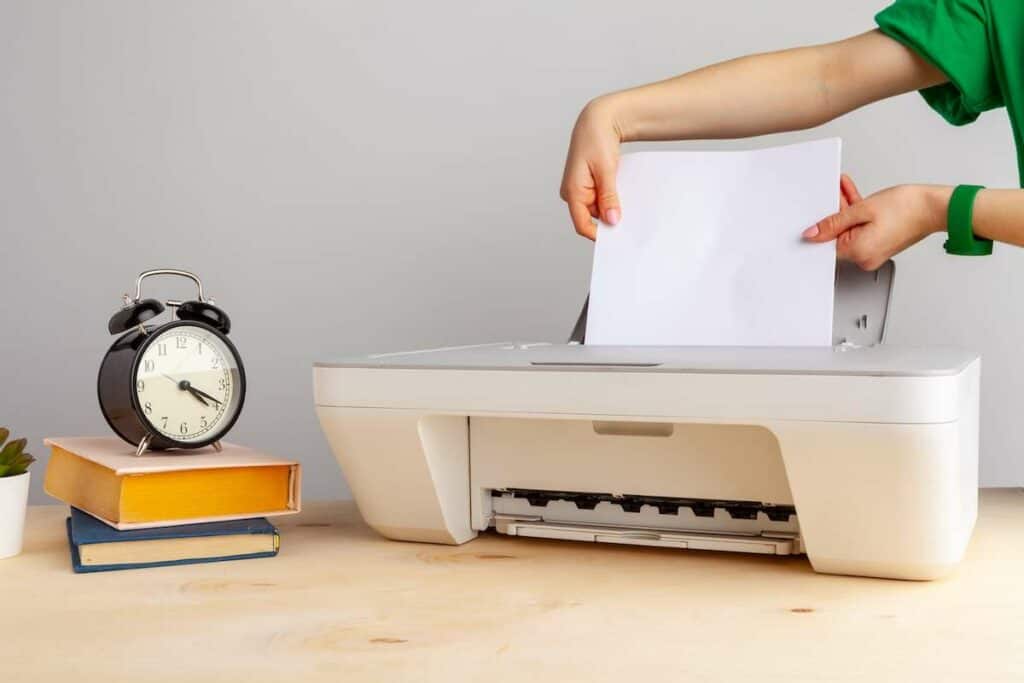 The next step is converting your downloaded Kindle book into a PDF for printing. There are two good methods for this. You can download software onto your computer or work directly from a browser using an online tool. Both methods work perfectly well, so choose the one that suits your preference.
However, unless the Kindle books are copyright-free, you'll need to remove any DRM protection from the downloaded books before you convert them. 
DRM Protection 
Digital Rights Management (DRM) protects digital content from unauthorized access and distribution. Some Kindle books contain DRM protection, which limits the copying and printing of the book. However, DRM-removal software can remove this layer of protection before you convert your ebooks into a printable format. 
The best and easiest way to remove DRM protection is using Calibre. 
How To Use Calibre To Remove DRM Protection 
Calibre is a popular software tool you download onto your computer for free. It allows you to remove DRM protection and convert your ebooks into printable formats. 
Here is a basic step-by-step guide to using Calibre for DRM removal: 
To get started, first download the Calibre software onto your computer. 
Download the DeDRM tools.zip from GitHub. Open the file (you'll need to unzip it). 
In the unzipped file you just downloaded, you'll find the DeDRM_plugin.zip. This is the file you'll need to install to Calibre. 
Run Calibre, Click "Preferences," and then click "Plugins," which should be under the "Advanced" section. 
Next, click "Load plugin from file" and select the DeDRM_plugin.zip file from your computer. 
Click on the "Add" button and "Yes" in the "Are you sure?" warning box that pops up. 
Now, it's time to remove DRM from your Kindle books. To do this, ensure you've downloaded the books to your computer. 
Run Calibre and select "Add Books" to upload your downloaded Kindles. 
The DRM protection should be automatically removed if you've downloaded your books from your Kindle app, device, or Amazon website. 
Convert Your Kindle Books for Printing
Now that you've removed any DRM protection, you can safely convert your Kindle books for printing. 
Select the "Convert Book" option. You'll see a dropdown menu titled "Output Format." To easily print your Kindle book, you want to select "PDF."
When the tool has finished converting to PDF (which may take a few minutes), you can save the new file to your computer and print it whenever necessary. 
How To Use Online Converters To Print Your Kindle Books
If your Kindle books don't have DRM protection, this makes your job easier. There are several online conversion tools that you can use for your Kindle books. I have to say that all of them are very straightforward to use. Best of all, these tools are all free.
CloudConvert: Click on "Select File" and find the Ebook you wish to convert. Once it uploads, you will see the dropdown menu above auto-populate. Next, select "PDF" from the second dropdown menu. You may have to type "PDF" in the search bar for the option to appear. To finish, click on "Convert."
Online-Convert: Select "Target Format." Choose "Convert to PDF" and hit "Go." Find your file, upload it, and click "Start Conversion."
Zamzar: Click on "Add Files." Select the books you need to convert and drag and drop them into the provided space. Select "PDF" from the dropdown menu and hit "Convert."
You can try many other online converter tools, but these are (in my opinion) the easiest and fastest to use.
How To Print Your Converted Kindle Book
Once you have converted and saved the PDF version of your Kindle book, you can print it. Open the PDF file using Adobe Acrobat or another PDF reader and select the print option.
When the printing options box appears, double-check that you have the correct paper size selected and that it is set to "print to fit." This means it will print correctly on the paper you have chosen.
If your printer can print double-sided, make sure you select this as it will use half the amount of paper than printing single-sided.
Bear in mind that large books will require hundreds of sheets of paper so think about whether or not you want the entire book printed or just certain sections.
Another option for printing (if you don't have a printer) is to save the PDF file on a flash drive and take it to your local printing shop. They can do it for you on fast, powerful printers for a relatively low cost.
Is It Legal To Print Kindle Books?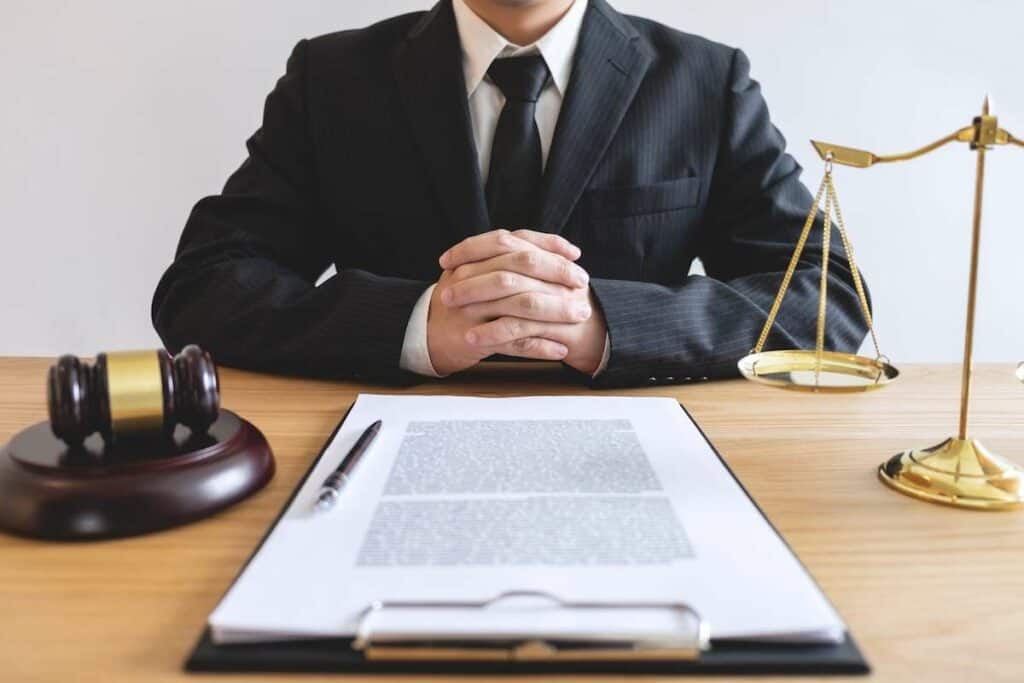 In many cases, printing a purchased Kindle book for personal use is okay (even with DRM protection). 
However, there are some cases where printing Kindle books are definitely not allowed: 
If you use a library service such as OverDrive, where you borrow and return books after a set period
If you intend to distribute or sell printed copies of the book
You acquired the book for free via an illegal download 
What Are the Reasons for Printing Kindle Books?
Because ebook readers are so convenient and easy to use, you may wonder why to bother printing a Kindle book in the first place. However, there are several reasons why printing a Kindle book is beneficial: 
Note-taking: If you're reading a book as part of research or studies, writing notes as you go is normal. Having a paper copy of the book in this circumstance is really useful as you can write directly on the page, right next to the text. 
Eye health: While many people can use ebook readers with no problem, some individuals may find their eyes get irritated or tired while using one. 
Cheaper than buying a print: Printed books are expensive, especially new releases only available in hardcover. Buying the Kindle version and printing it yourself can often be much cheaper.