Lost Your Kindle? Here's a Full Guide on How to Find It!
Disclosure: This post may contain affiliate links. I may get a commission if you decide to purchase through my links, at no additional cost to you.
You've just reached the end of a really good book on your Kindle and are eager to start the next one when you realize you have no idea where your Kindle is. You search your house from top to bottom, but it's nowhere to be found. You might now be wondering how I can find my lost Kindle.
You can find your lost Kindle by using the Find Your Kindle feature or the Kindle Remote App. If you don't have "Find Your Kindle" enabled, check all the obvious places where it could be. You can try logging into your Amazon account and seeing if the Kindle is registered as lost or stolen.
This guide will help you find your lost Kindle and get you back to reading as soon as possible. We'll cover everything from checking common hiding spots to using the Amazon website to locate your device. With our help, you'll be reunited with your Kindle in no time.
1. Check the Recent Locations First
First, check the recent locations where you may have used it. This includes places like your home, office, car, or any other place you usually keep it. If you remember the last place you had it, start there and look around. 
In this case, you can use the Kindle Remote App to access your Kindle device remotely.
If you can't find it in any of these places, then the next step is to check with family and friends. They may have seen it or know where it is. 
Once you've checked all the likely places, you can move on to some of the other steps below. 
2. Use Amazon's Find Your Kindle Feature
If you're one of the millions of people who own a Kindle, you know how frustrating it can be to lose track of it. But don't worry; there's a built-in feature that can help you find your lost Kindle.
Amazon keeps track of every Kindle that's ever been sold. If you lose yours, you must log into your Amazon account and go to Manage Your Content and Devices. 
Once you're on the "Find Your Kindle" page, Amazon will show you a list of all the devices registered to your account. 
If your Kindle is listed as one of them, it means it's still connected to the internet, and you may be able to track its location. 
From there, you'll be asked to enter your device's serial number, which can be found on the back of your Kindle. After that, you'll see a map with the last known location of your Kindle.  
If your Kindle is nearby, it will show up on the map so you can find it quickly and easily. 
Pro Tip: Older Kindle models like Voyage, 1st Gen Fire and Fire HD, Oasis, 1 to 7, and Paperwhite do not have Amazon tracking support. Apart from these, all other Fire HD models starting from 2nd gen are all tracing support enabled.
3. Contact Amazon's Customer Service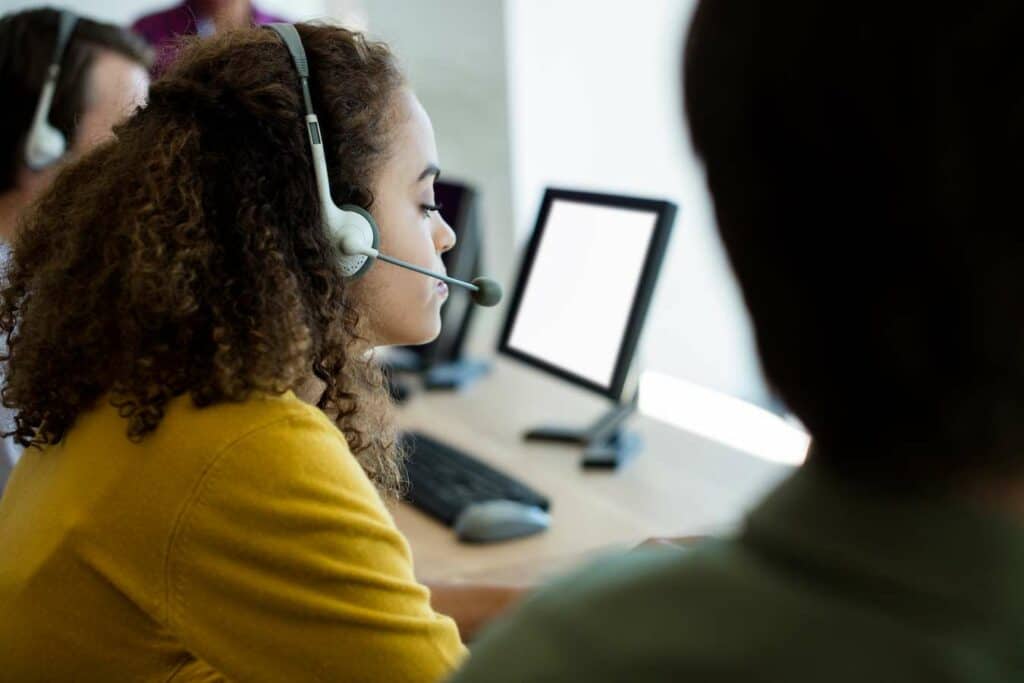 Amazon has excellent customer support. They will help you locate your device, cancel your Kindle account and even replace your Kindle if you have lost it. 
Unfortunately, sometimes it can be difficult to contact the Amazon Customer Service by phone as they don't disclose the phone number openly. Thankfully, there are other ways to contact the customer support team. Check out this article to learn how to contact Amazon Customer service.
Be sure to have your Kindle's serial number handy, as they'll need this to help you locate your device.
Once you've reached out to customer service, they'll be able to help you locate your lost Kindle. 
In most cases, they'll be able to remotely deactivate your device so that it can't be used if it's stolen. They may also be able to track the device's location if it's turned on and connected to the internet.
Customer Support Will Track the Location of Your Kindle
If you're unable to locate your device on your own, the people at Amazon Customer Care can help you do that. You'll have to feed them the details of your device, like the ID, Serial Number, and Account Details.
If you don't have a serial number for your Kindle and can't find it with the steps above, it's always best to contact Amazon customer service. Amazon will first try to help you find it with online resources and then assist you in getting a replacement if needed. 
Keep in mind that Amazon does not replace Kindles that are stolen or damaged, so be honest about what happened to it when you call for help. 
Customer Support Will Deregister Your Kindle Device
If your Kindle is lost or stolen, Amazon may be able to deregister it from your account. This will prevent anyone else from being able to access your account or purchase items on your behalf. 
Amazon has a few tools and services to help you locate your device or deregister it from your account to prevent unauthorized use. 
Customer Support Can Blacklist Your Device for You
If you're one of the unlucky people who has lost their Kindle, don't worry! One thing you can do is blacklist the device. Blacklisting the device means that if someone tries to use your Kindle, they won't be able to access anything. 
You can reach Amazon customer service by calling their international number at 1-206-266-2992 or their toll-free number at 1-800-201-7575. When you call, be sure to have your account information handy, so they can help you track down your lost Kindle.
4. Check Social Media and Other Online Accounts
Finally, check your social media and other online accounts. You might be surprised that someone has already posted about finding your Kindle. 
There's an interesting website called Kindle Reunion where people post about lost and found Kindle devices to help find their respective owners. 
To list up your Kindle device for 'lost,' you need to follow some easy steps:
Visit the Kindle Reunion website.
Feed in your email address and the device serial number under the 'I Lost My Kindle' section.
You might have to wait for at least 24 hours to receive a notification if it's found.
If you are not fortunate enough, you won't be receiving any notification soon, but you can always hope for good in the future.
Sadly, the site is going to get shut down in June 2023. If you're in luck, you'll manage to find your Kindle before that day comes.
5. Buy a New One and Close the Previous Account
Losing a Kindle is frustrating, but luckily there are ways to minimize the damage. If you're still coming up empty, don't worry. You can do a few other things to stop misusing the device and closing the account.
First, check your recent activity. Kindle devices keep track of the last few things you did on them, so this is a good place to start.
To check your recent activity, open the Kindle app on your phone or tablet and tap the three lines in the top left corner. 
From there, select "Your account" and then "Manage Your Content and Devices." 
On the next page, scroll down to "Device Options" and select the lost Kindle from the list. 
Finally, under "Actions," select "View Device Activity."
This will show you a list of everything that's been done on the device recently. 
If you see any unknown activities, blacklist or deregister the account asap. That way, if someone finds your Kindle and tries to use it, they won't be able to access any of your personal information or files.
However, if you find your Kindle later, you can always re-register it.
If you're fortunate enough, you might get back your lost Kindle following these steps. But in case you forgot the passcode, watch this 3-min guide on how to set up and set a pin on your lost Kindle:
Lastly, if all else fails, you can always cancel your Kindle subscription and purchase a new one. We know it's not ideal, but at least you'll be able to continue reading! 
Even if you're out on cash, you can always use your Amazon Gift Cards for Kindle to buy books.
How to Prevent Losing Your Kindle?
If you haven't lost your Kindle yet, you're probably wondering how to avoid losing it in the first place. Here are some steps you can take to prevent losing your Kindle:
Keep your Kindle in a safe place. If you have a specific spot for your Kindle, it will be less likely to get lost. Make sure to keep it in a spot where you'll remember it, like on your nightstand or in your purse.
Use a security feature like a password or lock code. The lock feature on your Kindle will prevent anyone from using it if it's lost or stolen. Go to the settings menu and enable the lock feature.
Set up a password. If your Kindle is password-protected, no one will be able to access it if it's lost or stolen. Again, go to the settings menu and set up a password. 
Write down the serial number of the device. Most Kindles have a serial number located on the back. Write it down and keep it in a safe place so you can get back your Kindle quickly if it gets stolen or lost. 
Enable the "Find My Device" option on your Kindle. You can do this by going to the settings page.
Final Thoughts
If you can't find your Kindle, there are many things you can do before giving up and getting a new one. Take advantage of features like Find Your Kindle and the Kindle Remote App.