How To Find Kindle Email Address? Step-by-Step Guide!
Disclosure: This post may contain affiliate links. I may get a commission if you decide to purchase through my links, at no additional cost to you.
Once you register your Kindle or download the Kindle app on your phone, tablet, or computer, Amazon automatically assigns you a unique Kindle email address. This email address is your key to an endless future of file transfers from other devices to your Kindle. The first step into this world is taking note of it.
To find your Send to Kindle Kindle email address, head to the Amazon website and hover over "Account & Lists." Then, select "Content & Devices," "Devices," and "Kindle." Look for the Kindle whose address you wish to find. It'll be displayed in the Email section of the Kindle's details. 
There are three ways to find your Send to Kindle email address: from your account information on the Amazon website, on your Kindle's account settings, and from the settings of the Kindle app downloaded onto your phone, tablet, or computer. In this article, we'll learn about all three methods.
Retrieving the Kindle Email Address
It's easy to forget your Send to Kindle email address's jumbled series of letters and numbers. Fortunately, Amazon offers several options if you want to find it.
Once you've encountered the email address by following any of these avenues, you can copy and paste it as the recipient's email. Your desired files will be delivered to your Kindle without a hitch—more on that later.
From the Amazon Website
The Amazon website is your one-stop shop for all the Send to Kindle email addresses associated with your multiple Kindle devices.
To access these addresses from your browser:
Visit Amazon
Sign in to your Amazon account if you haven't already.
Move your cursor over the "Account & Lists" box on the top-right of your screen. A larger dialog box will appear.
Select "Content & Devices" under the "Your Account" option. This will take you to a new webpage. 
On the first row of options under "Manage Your Content and Devices," click "Devices."
Select the Kindle device to which you want to send a file. If you have multiple devices registered under your account, this webpage will list all of them. We're here for the Kindle, though.
You'll see your Kindle's Device Summary. Under the list of information about the Kindle, you'll see an email address in the format (prefix)@kindle.com right next to "Email." That's your Kindle email address.
On Your Kindle Device
This approach will appeal to anyone who wants a direct way to find a Kindle's specific email address. You won't need to know the Kindle's name or go hunting for it in the sea of Kindles listed on the website. Sounds good? Let's get started.
There's a V-shaped icon at the very top of the Kindle home screen. Tapping or dragging it down will reveal the device's notification panel and some quick settings.
Click "All Settings."
Tap on "Your Account."
The Send to Kindle Email section will be at the bottom of the following page. 
These steps are similar across the various Kindle models.
From the Kindle App
Perhaps you've downloaded the Kindle app onto your smart device to turn it into another virtual library. Amazon will consider this device to be a Kindle device by default. Consequently, they'll assign it a specific Send to Kindle email address.
Here's how you'd get your Send to Kindle email address from the app.
On your phone, tablet, or desktop, launch the Kindle app.
Select "More." This option is at the bottom right of the app's homepage on phones and tablets. On the desktop app, however, you should tap the three horizontal lines on the top left.
Click "Settings."
At the bottom of the screen, you'll see the Send-to-Kindle Email Address containing your device's unique address.
With this information at your fingertips, you can now enjoy the wonderful capabilities of Amazon's Send to Kindle feature. The sections below will equip you with the necessary information to make the most out of Send to Kindle.
Using Send to Kindle
When you use the send to Kindle feature, you won't get an email notification on your device. Instead, your transferred files will be stored safely in your Content Library. You can access this library from any of your Kindle devices. The files are also available on Amazon Cloud.
Furthermore, you don't need to include an email subject and body as you transfer your email attachments to a Kindle device. There are restrictions to the files you can send, though.
These are all the file types that you can send to your Kindle or Kindle reading app:
Documents created on word processing apps such as Microsoft Word and Google Docs (.doc and .docx),
Webpages as Hyper Text Markup Language files (.htm and .html),
Documents in Rich Text Format (.rtf)
Plain text documents (.txt)
Portable documents (.pdf)
Digital images (.jpg, .jpeg, .png, .bmp, and .gif)
E-books (.epub)
Amazon also sets file size restrictions on this free but valuable functionality. You can't transfer more than 25 files at a time, and your batch of attachments can't exceed 50 MB.
Send to Kindle is one of the numerous ways to transfer files from your phone or laptop to your Kindle, but you can also buy Kindle Books from Amazon. This will ensure that your selected titles are available natively on your Kindle. And what's better, you can purchase Kindle Books using Amazon gift cards. 
Is My Kindle Linked to My Amazon Account?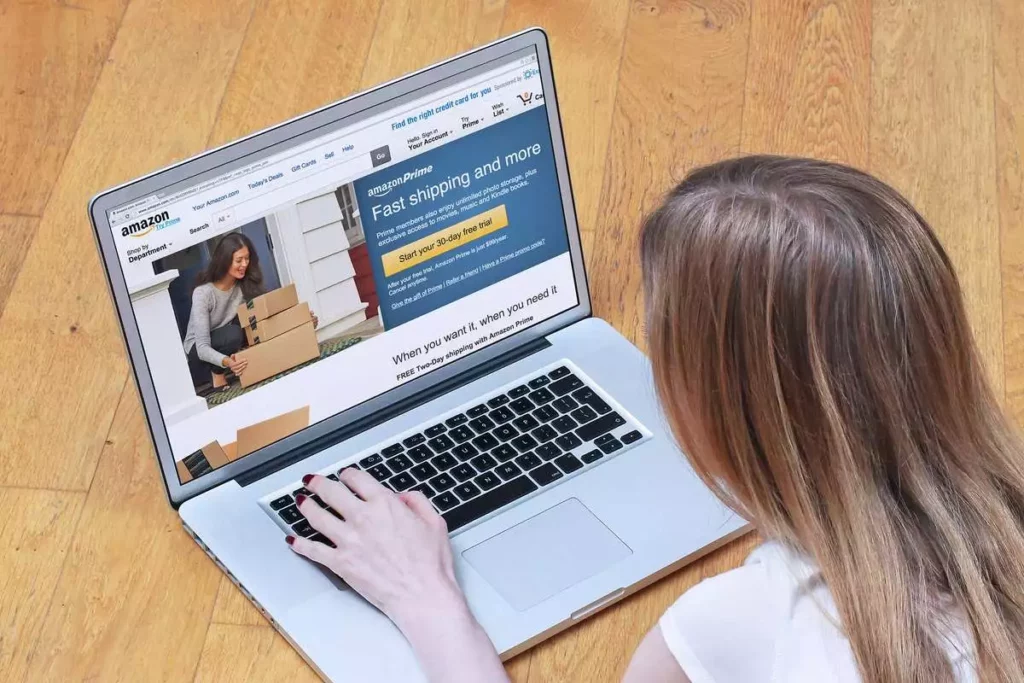 It would be impossible to find your Kindle email address if your Kindle device wasn't linked to your Amazon account. Typically, purchasing your Kindle will automatically register it to your Amazon account.
However, if you own many Kindles, knowing which one is registered to which Amazon account can be tricky. 
You can see if your Kindle is linked to your Amazon account by visiting Amazon.com on your browser and going to "Account & Lists." Then, select "Content & Devices," "Devices," and "Kindle." All the Kindle devices linked to that Amazon account will be listed underneath.
Can I Have Two Kindles Registered to the Same Account?
People in a family of Kindle users with similar tastes would love to be able to pass their favorite ebooks around without having to keep purchasing the same books over and over again. 
You can have an unlimited number of Kindle devices registered to the same Amazon account. Up to 6 users can read an ebook at the same time. Specific publishers might lower this user cap on their titles.
Will I Lose My Books If I Deregister My Kindle?
You might want to deregister your Kindle from your Amazon account for many reasons. Maybe you want to gift the Kindle to someone else, or perhaps your Kindle has been stolen, and you're rightfully concerned about the safety of your information. 
When you deregister your Kindle, you will not lose your books or any other data that you downloaded onto the Kindle. The Kindle will be reset, and you will no longer be able to access the titles on it after deregistration. However, these files are stored safely on Amazon's servers.
To locate your books and other files previously on your Kindle, download the Kindle app on your phone, tablet, or PC. Once you sign in with the original Amazon account, you'll have access to your library. This library will also be waiting for you if and when you sign in to another Kindle.