Why Use Amazon Gift Card? Everything You Should Know!
Disclosure: This post may contain affiliate links. I may get a commission if you decide to purchase through my links, at no additional cost to you.
Gift cards have long been a popular gift to give to loved ones. It's an opportunity for the recipient to choose something they love rather than making the faux pas of buying an unsuitable gift. However, gift cards carry many other advantages that you may not have heard of yet.
Besides making thoughtful gifts, many people use Amazon gift cards to buy everyday items such as movies, books, and groceries. The reloading feature of the card also offers a convenient way to set a spending limit online.
This article delves into everything about Amazon gift cards and why you should use them. I will also cover what to do if you have an Amazon gift card but aren't sure what to do with it. Let's begin.
What Is an Amazon Gift Card?
An Amazon gift card is a prepaid amount of money that you can redeem against anything you want to buy on Amazon. The gift card itself can be digital or physical.
You can purchase physical gift cards from a wide range of retailers in the amounts of $15, $25, $50, and $100. The card itself is plastic and comes with a gift envelope. The recipient redeems it by using the 14-digit code on the back of the card when purchasing items on Amazon.
The digital version of the card is emailed to the recipient and contains a link, plus instructions on how to redeem it. This option is more flexible as the buyer can choose how much to put on the card (minimum value $25).
How Do You Use the Amazon Gift Card?
Gift cards can be redeemed anytime you're on the checkout page of Amazon.com. There will be an option to either use your gift card balance or to input the 14-digit code on the back of a physical gift card.
If the cost of the product you're buying exceeds the amount on your gift card, you can use the value of your gift card and then pay the remaining amount using a different payment method.
Why Use an Amazon Gift Card?
Amazon gift cards are highly versatile. Besides using them to buy products and services, there are some awesome hacks you can use to get the most out of your gift card balance.
Therefore, as you'll find out below, asking to receive Amazon gift cards is always worthwhile. Here are my favorite uses for them.
1. Buy Items on Amazon
The most straightforward way to use your Amazon gift card is to buy items from Amazon itself. This can make shopping significantly cheaper, especially if there are big ticket items you want to purchase, such as a TV or a laptop.
Maximize the value of your card by waiting until big sales events such as Labor Day, Amazon Prime Day, or Black Friday.
2. Use Your Amazon Gift Card To Buy Your Weekly Shop
Amazon Fresh and Whole Foods Market allow you to buy your regular groceries online and have them delivered straight to your door. You can even download a handy Amazon Fresh app and do it straight from your phone.
You may use the balance on your Amazon gift card to pay for your groceries. However, bear in mind that Amazon Fresh and Whole Foods Market are two separate services, so you cannot combine the two.
3. Use Your Amazon Gift Card in Any Physical Amazon Store
There are currently 27 Amazon Go stores across five cities in the US. While this isn't many, Amazon has ambitious plans to grow this revolutionary grocery store concepts. So, even if you don't live near one now, you very well may see one pop up near you in the not-so-distant future.
4. Purchase Movies With Your Amazon Gift Card
If you're a fan of Amazon Prime Video, then you'll be happy to know you can use your Amazon gift card to purchase or rent movies or TV shows. Read my full guide to using gift cards for Amazon Prime Video to understand how to do this.
5. Purchase Books With Your Amazon Gift Card
If you prefer to curl up with a good book, why not use your Amazon gift card to purchase the latest bestseller? All Kindle products are compatible with the Amazon gift card. You can read all about it in my ultimate guide for using Amazon gift cards for Kindle.
Want To Use Your Amazon Gift Card Elsewhere?
While Amazon gift cards are great if you're a fan of Amazon, what do you do if you want to use them elsewhere? While Amazon carries a vast range of other retailers' gift cards, you cannot use your Amazon gift card to buy these. 
Even though I've shown in one of my previous articles that you can use the Amazon gift card even outside the Amazon ecosystem, according to MarketWatch, an incredible $1 billion worth of gift cards go unspent every year primarily due to people not wanting anything from the retailer in question.
If you do not need anything from Amazon, don't let the money go to waste. Exchange it for cash instead!
Exchanging Your Amazon Gift Card for Cash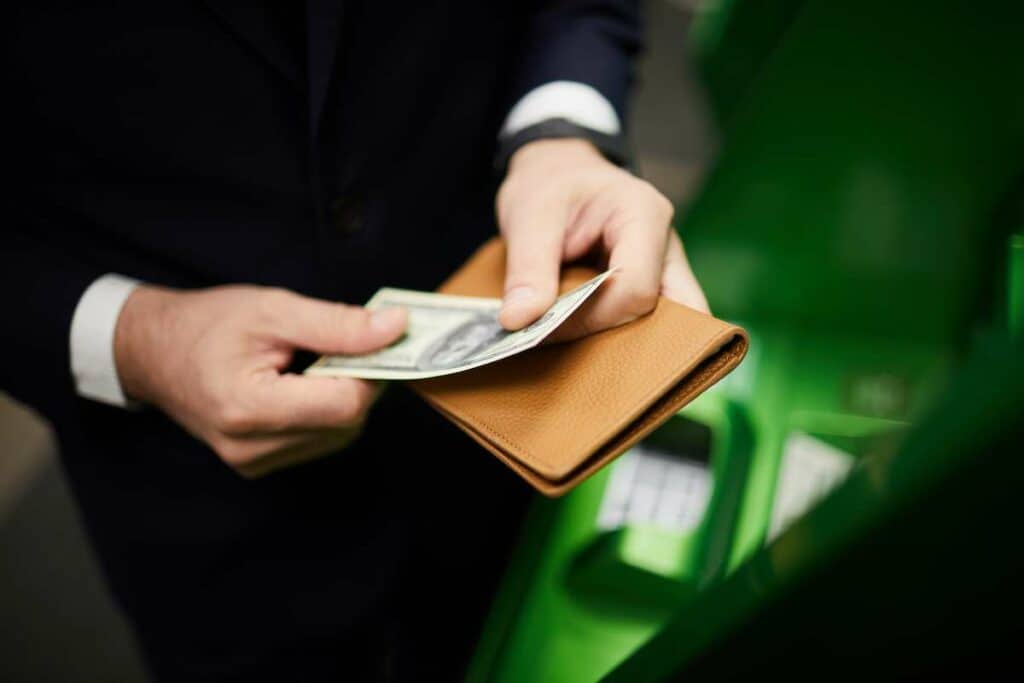 If you want to use your gift card balance elsewhere, your only option is to exchange it for cash. Fortunately, there is a healthy online appetite for this, so there are several methods you can try.
Here are our favorite ways to exchange your Amazon gift card:
What Are Some Other Advantages of Using an Amazon Gift Card?
There are some hidden bonuses to using an Amazon gift card. Whether you're looking to get something for less or curb your spending, this can all be achieved through using the gift card in a certain way. Here are some helpful hacks to know.
You Can Reload Your Amazon Gift Card
If you've got a bad habit of overspending on Amazon products and services, you can use the Amazon gift card to set a healthy spending limit. Using Amazon Reload, you can top up your gift card balance using a debit or credit card, then use that to pay for anything on Amazon.
When the balance reaches zero, you can't spend any more until you reload it again.
Also Read – 9 Ways to Use Amazon Gift Card to Buy Gas!
Also, since you can view your purchase history, you can scrutinize what you're spending your money on and use the information to stop you from making unnecessary purchases.
Buy Discounted Amazon Gift Cards
Here we are on the flip side of selling unwanted Amazon gift cards. If you're someone who wants something from Amazon, why not head to one of the websites detailed above and pick up an Amazon gift card at a discounted rate?
Something we didn't mention above is that to sell your Amazon gift card; you need to offer it at a slight discount. Think $90 for a $100 card etc. This way, the seller gets cash for something they need, and the buyer gets a nice discount.
This hack is a great way to save on big or expensive purchases as you can buy multiple discounted cards and rack up the savings. 
Use Your Amazon Gift Card To Buy Cryptocurrency
Several websites will allow you to exchange an Amazon gift card for cryptocurrency. Bitcoin is the most common crypto to exchange, but others are available too. Therefore, this can be a helpful way to increase your crypto portfolio without spending any cash. 
Here are the most popular sites for trading Amazon gift cards for cryptocurrency:
Regift Your Amazon Gift Card To Someone Else
As long as the redemption code hasn't been used, you can pass your gift card along to someone else. It makes a great last-minute gift if someone's birthday is coming up and you forgot to get them something!
Alternatively, you can use the gift card to buy something off Amazon and send it to another recipient's address. Amazon even has a handy gift-wrapping service to add that personal touch.
What Can't You Do With an Amazon Gift Card
While I've already covered a few things you can't do with an Amazon gift card, such as spending them in another retailer's store, there are some other restrictions that I feel are worth mentioning so you don't get caught out.
You can't spend your Amazon gift card in the following ways:
You can't buy subscriptions such as streaming services.
Although owned by Amazon, the gift card is not redeemable in Whole Foods' physical stores. 
It's also not redeemable in Amazon Pharmacies.
You can't use it to buy other gift cards.
You can't use the card outside of the country it was purchased in. For example, you can't use a USA-bought Amazon gift card to buy items in the UK.
Despite these restrictions, you can still do plenty with an Amazon gift card, and there are loads of great reasons why you should. 
If in doubt during gift-giving times, always request an Amazon gift card. The opportunities are endless!