Why Is Amazon Gift Card Not Sending? Full Guide!
Disclosure: This post may contain affiliate links. I may get a commission if you decide to purchase through my links, at no additional cost to you.
Sending people Amazon gift cards is the modern way of gifting. While a physical Amazon gift card might be a sure-shot way to have your card arrive on time, the same isn't necessarily true for the digital Amazon gift card. But what causes the delay in a gift card being sent?
Some of the reasons why the delivery of your gift card might be deferred include; adding too much balance on a gift card, switching the debit or credit cards that you usually use to make payments, and buying a gift card on a relatively new account.
Amazon is pretty tight-lipped on the subject and does not answer this question with clarity. However, it is fair to assume that Amazon might hold the delivery up to ensure the purchase is legitimate. In this article, I will explain why the reasons mentioned earlier can be considered the cause of a hold-up. 
How Do Digital Amazon Gift Cards Work?
Just like a physical one, the digital Amazon gift cards are also loaded with a certain amount of money that can be used to purchase anything online on Amazon.
Digital gift cards are received either via phone or email. Like a physical Amazon gift card, each of them comes with a unique 14-digit code that gives you access to the money on the card. 
Gift cards are a great gifting option as they free you from the hassle of choosing the right gift for someone. Using these gift cards is both convenient and time-saving. These gift cards are also a great gifting option if you forget to get someone a gift for a special occasion.
You can learn more about these cards from the article Do Amazon Gift Cards Expire? which explains their benefits, policies, and how to get them. 
Reasons Why Amazon Defers Your Digital Amazon Gift Card 
Let's assume you got a digital Amazon gift card for someone for a special occasion or as a last resort, but the card status keeps saying not sent. This means that the gift card has not yet been delivered to the recipient.
Amazon customer service doesn't disclose the causes behind such delays and simply asks you to wait for the issue to be resolved, though it is safe to assume that the respites are there as precautionary measures. The following can be considered to be the reason for the said delay:
1. Adding a Great Amount of Balance on the Gift Card
The maximum e-gift card balance limit is $2000. The transaction may raise some suspicion if you add a considerable amount of money to a gift card.
Huge gifting transactions may be made by scammers. Another possible reason for the deferment can be the suspicion that a hacker might be blackmailing the original account owner and threatening to dox the account owner.
2. Changing Your Usual Debit or Credit Card 
If you are an established Amazon user and use a specific debit or credit card to make most of your purchases, switching that card to buy an e-gift card can raise eyebrows. This also comes under the category of precautionary measures. 
It is safe to say that Amazon keeps track of your activity on its website. As such, any behavior at odds with the norms may make the site question the authenticity of your transaction. In such cases, manual verification may be needed before your card gets sent.
3. Buying a Gift Card Using a New Account
If you're new to Amazon and one of the first purchases you make on the app is a gift card, its dispatch may be stalled as a precaution. The reasoning behind this is the same as that of the case where you switch your cards.
A scammer who has someone else's account information may try to make purchases using stolen card information. In such cases, purchasing a gift card may be questionable, especially if the amount on it is a lot. This is done to prevent theft and fraud.
How Long Does It Take for a Gift Card To Send?
Now that you know why your gift card has not been sent on time, how long do you have to wait before assuming that remission has occurred?
Typically, an Amazon e-gift card takes about 5 to 15 minutes to be delivered from the time of the purchase. In certain circumstances, however, the gift card may take up to 24 hours to be received by the recipient.
If your e-gift cards take longer than a day to get to the receiver, you should contact customer support and let them know.
What Should I Do if My Gift Card Delivery Is Deferred by More Than 24 Hours?
Even though hold-ups in gift card conveyances are not entirely unusual, remissions longer than 24 hours are not expected. If the dispatch of a gift card you purchased is deferred by more than a day, you should contact Amazon's customer support and ask them for assistance.
Once you're in contact with customer support, ask them about the delay and request them to give you a tentative time frame for the gift card to get to the giftee.
Given the amount of traffic Amazon deals with daily, it is best to give them a two or three-day leeway after the tentative date for completing the delivery.
What if My Gift Card Isn't Delivered Even After Contacting the Customer Support?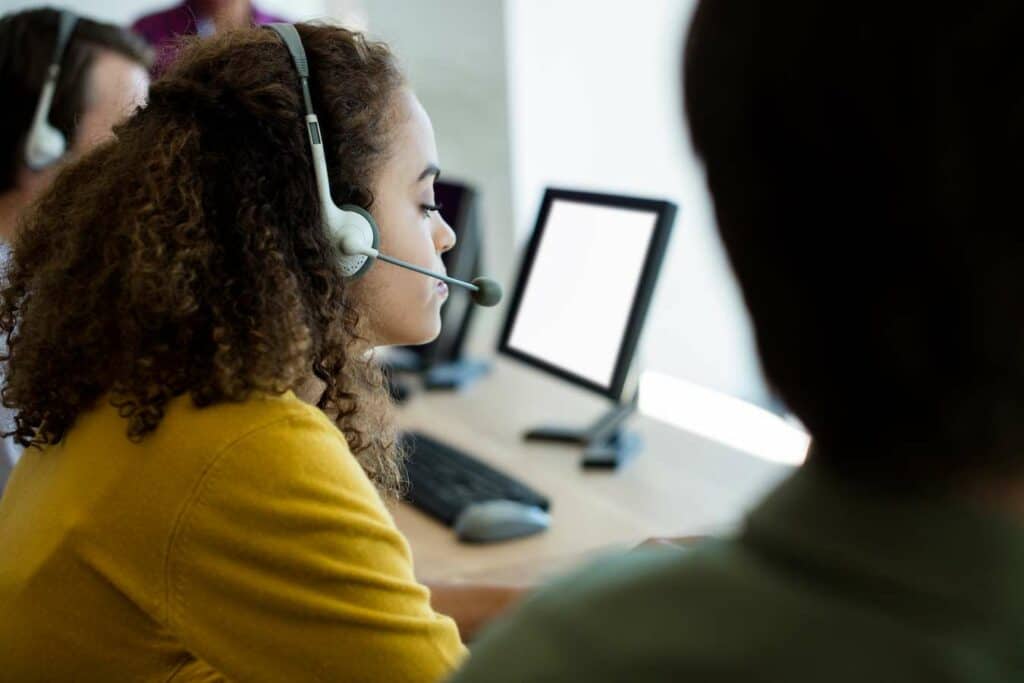 If your gift card still hasn't reached the giftee after you have waited for a few days more than the customer support requested, try to contact customer support again. This time, either request an immediate refund or an instant delivery.
If you do not get any response after placing your request, there's nothing much you can do. There have been many cases wherein people bought gift cards for their loved ones and never had them delivered.
This generally happens due to a technical issue within Amazon. Most such queries have gone unresolved, and no refund was ever processed by Amazon to the buyer. 
Undelivered cards are covered under the Amazon Gift Card Terms and Conditions, so you won't be able to recoup the money spent. This is one of the substantial risks of purchasing an online gift card on Amazon.
Things To Keep in Mind While Purchasing an E-Gift Card
Losing a gift card is something that cannot be helped. However, there are certain things that you should bear in mind if you are buying an e-gift card for Amazon. These include:
1. Remember To Make Transactions That Do Not Raise Suspicion
As already mentioned in this article, certain things you might do during an Amazon gift card purchase may be questionable. Thus, to prevent any delays, it is best to keep the following in mind:
Do not buy expensive gift cards.
Do not switch your usual debit/credit cards.
Try not to purchase gift cards on newer accounts.
2. Not Using Third-Party Websites To Purchase Gift Cards
Many third-party websites claim to sell Amazon gift cards online. Remember that Amazon e-gift cards can only be bought on the official Amazon website or application, and any third-party application claiming to sell them is a scam.
3. Entering the Correct Recipient Details
Sometimes the recipient details you've entered may not be correct. In such cases, even if you purchase a gift card for someone, it will not be received by the intended person and may be lost forever. 
Hence, it is best to double-check the receiver's credentials that you've provided Amazon with before purchasing an e-gift card.