Amazon Gift Card Not Received? Here's Why & What to Do!
Disclosure: This post may contain affiliate links. I may get a commission if you decide to purchase through my links, at no additional cost to you.
Typically, it's easy to obtain gift cards since many are ordered online, and the gift card code is sent electronically to your e-mail or phone via text. Unfortunately, the digital world is not always perfect, and you may have issues obtaining your gift card. You may believe it's instant delivery, but ordering gift cards from companies like Amazon can take a little longer to receive with delays. 
If your Amazon gift card wasn't received, give it time. Though gift cards are sent within 5 minutes, they can take up to 24 hours to receive. Ensure the e-mail it was sent to is accurate, and ask the sender to check the order status. If all that fails, contact customer service to have it resent.
Read further if you haven't received your Amazon gift card by mail or e-mail. This article will explain how long it typically takes to receive your Amazon gift card, why it could be delayed, and what to do when you haven't received it.
Receiving an Amazon eGift Card or Physical Gift Card
The most popular way to send Amazon gift cards is electronic, via e-mail. There's a digital code link sent to your e-mail that you can redeem through Amazon's website or the mobile app. While sending gift cards through the digital world may be the most common in today's society, there's still the possibility of receiving one through traditional mail delivery.
Still, the quickest way to receive a gift card is electronically through e-mail, which is called an "Amazon eGift Card." Amazon has a great feature that allows the sender to customize messages and photos of the gift card to make the gift more thoughtful. 
How Amazon Gift Cards Are Sent and Received?
Amazon has become creative with how you can send your gift cards. There are even options to create a unique and personalized gift card for birthdays and other special occasions. Along with personalizing messages and pictures, there's also the option to schedule sending them for a specific date.
The following are the ways you can send and receive Amazon gift cards from an order placed on the Amazon website or app:
A printable version through a PDF download.
A text message with the code link.
A physical card sent through the postal service.
Another way to receive Amazon gift cards is through companies offering them as a bonus or promotion. In this case, there is typically an e-mail from the company with the code and link. When you click on the link, it directs you to your Amazon account to redeem the code.
When Will I Receive My Amazon eGift Card?
Typically after an Amazon electronic gift card is ordered, it's received by the recipient within five minutes or the hour of ordering. However, sometimes it can take up to 24 hours from the time of the order for you or the recipient to receive the digital gift card. Larger dollar amounts can take longer to receive.
Amazon will notify the sender by e-mail of how long it can take after placing the order (typically within 24 hours unless otherwise stated).
When Will I Receive an Amazon Gift Card By Snail Mail?
While most of the gift cards ordered seem to be digitally sent, there is still the option to send or receive a physical Amazon gift card through traditional mail delivery. Amazon gift cards can be sent through postal mail with free one-day shipping. One-day shipping should arrive within one business day as long as it's ordered before the cut-off time the day before.
The gift card should be received within two to three days, depending on the day and time the order is placed. If it's ordered on a Friday after the cut-off time, it could take until Monday to be delivered. Also, count for any holidays that fall within your delivery time because that can also cause a delay.
Reasons Your Amazon Gift Card May Be Delayed
The following are possible delays that can occur when waiting for an Amazon gift card electronically: 
The card was sent to the wrong e-mail address. 
Issues with the payment method used for the order.
Larger balances may take longer to clear with the payment method.
A balance reload may have been ordered for a previous gift card from the same sender instead of a new gift card. 
Also Read – Amazon Gift Card Not Sending? Here's What To Do!
The following are possible reasons you have yet to receive your Amazon gift card through postal delivery:
Incorrect address for the recipient. 
Payment processing delays for the order.
A holiday falls within the delivery window.
Weekend days fall within the delivery window.
A problem with postal delivery (out of Amazon's control).
The gift card is lost during the mail transition.
As mentioned above, check if the sender may have reloaded funds on a previously sent gift card instead of sending a new gift card.
What To Do When Your Amazon Gift Card Is Not Received?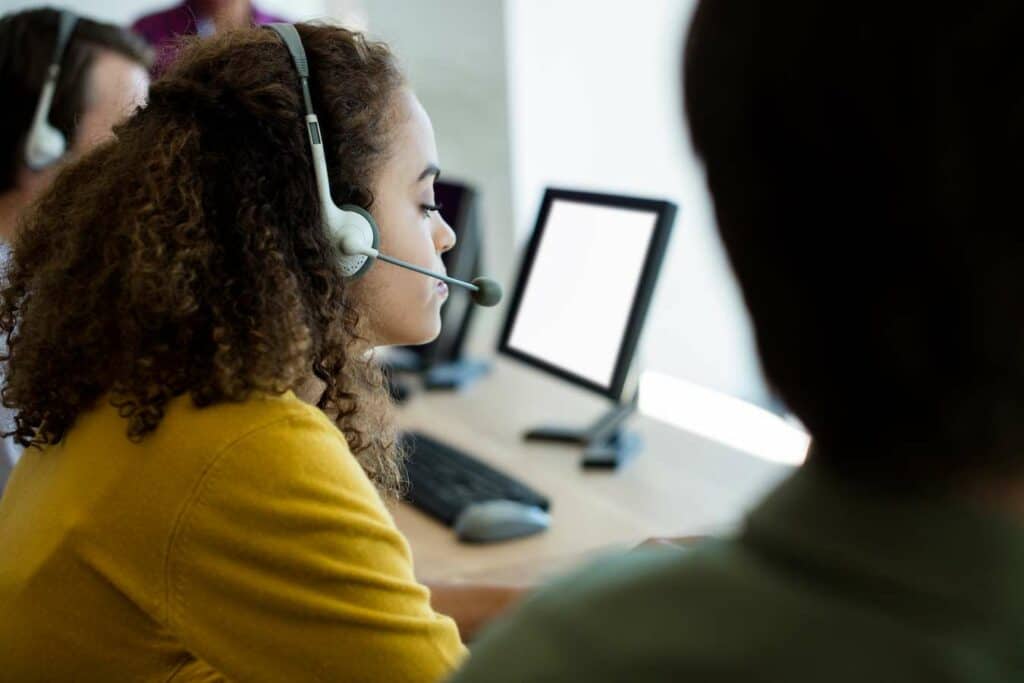 Unfortunately, Amazon's refund terms and conditions do not include a refund process for actual Amazon gift cards, as also mentioned in my other article, "Is Amazon Gift Card Refundable? Here's What to Know!"
But don't worry too much because there are easy solutions to help you obtain the gift card if you still have not received it after the allotted time. 
Resolution for a Missing eGift Card
The following are ways to fix issues you may be having when receiving your Amazon gift card electronically:
If the Amazon gift card has not been sent within the 24-hour time frame, and you have not received an e-mail from Amazon explaining why your digital gift card delivery is delayed, contact customer service through chat or by phone. Amazon customer service can resend gift cards up to five times. The original gift card will be deactivated, and a new card will be sent to your e-mail.
Another option to fix your delayed gift card is to have the person who ordered it cancel and resend the gift card. The sender can do this quickly by visiting the "Order Details" page and clicking the "resend" link. They will receive an email once a new card has been sent, and you should receive the new gift card shortly after.
Ensure the correct e-mail address was provided for sending your digital gift card. If there's an issue with an incorrect e-mail address, contact customer service. Or, contact the sender to make sure they typed in the correct e-mail address.
In case of a balance reload, you can ask the sender if cash was loaded to a previous gift card and check your card balance on your Amazon account. A balance reload is typically available within five minutes of the order, but it can take up to four hours to load to your gift card and reflect on your Amazon account.
Resolution for a Missing Physical Gift Card
For physical Amazon gift cards that have not been received, make sure the address it was sent to is correct. If the address is incorrect, contact Amazon customer service to have a new card sent to the correct address for the recipient. If the address for the recipient is accurate, the gift card may have been lost during the delivery transition. 
Contact Amazon customer service to deactivate that card and send a new one.
It will take approximately one business day for the recipient to receive the card through the mail (not counting weekends, holidays, or mail delivery delays).
How To Know a Recipient Has Received the Amazon eGift Card?
A common concern is how to know if the person you sent an Amazon gift card to has received it.
Once the recipient receives and opens the e-mail with the Amazon gift card, you, as the sender, will also be notified by e-mail stating, "An Amazon.com Gift Card has been received." 
Another way to verify your recipient has received the gift card is to check your order status. The status will reveal whether the gift card was sent and received. It will also reflect on the order status once they redeem it. 
To check the status of your gift card, follow these steps mentioned in Amazon's Help & Customer Service:
Go to "Your Orders."
View the orders you've placed and find the eGift card purchase.
The "Your Orders" page will display the status, or you can click on the "Order Details" page for more information.
If the status states it was sent but has not been received, go to "Order Details" and select the option to resend the gift card. A new gift card will be regenerated, while the original gift card will be deactivated. Once you've resent the new gift card, you'll receive an e-mail when the change has been done and the card has been sent.
If a resend link is unavailable, the recipient has already redeemed it. 
If the original e-mail for the recipient is incorrect in the order, contact customer service to resolve the issue and have a new gift card sent to the correct e-mail address.