Can You Transfer Amazon Gift Card to Another Account?
Disclosure: This post may contain affiliate links. I may get a commission if you decide to purchase through my links, at no additional cost to you.
You might want to transfer an Amazon gift card to another account for many reasons. Maybe you received the card as a gift but don't want to use it yourself, or perhaps you want to give the card to someone else as a present. Whatever the case, transferring an already redeemed card is likely to be problematic.
You cannot legally or easily transfer an Amazon gift card to another account if the claim code has already been redeemed. However, if your code has not yet been redeemed, you can give it to another person to use instead.
In the rest of this article, I'll discuss why it's nearly impossible to transfer already redeemed Amazon gift cards to another account. I'll also give you some advice on how to use your Amazon gift card in case your current wishlist is empty. Keep reading! 
Transferring a Redeemed Amazon Gift Card Code Is Against Amazon's Terms of Service
Unfortunately, as much as you may want to, you cannot transfer an already redeemed gift card code to another account. But why? It's your gift card code, so it seems like you should be able to do whatever you want with it, right? 
According to Amazon's terms of service, you can't. If you visit Amazon's help page on gift cards, it puts it in stark, clearly defined terms. 
Under the You May Not section of the help page, item number six states: "[You may not] Transfer a gift card to another account once the claim code has been redeemed."
However, in specific, rare circumstances, you may be able to unredeem your Amazon gift card code by contacting Amazon customer service.
Here is the procedure to contact the Amazon customer team and have them unredeem your gift card:
On your browser, head over to the Amazon Help Center.
Choose the option to manage your account, gift cards, or Prime.
Follow the prompts and select the option that relays your issue accurately.
Select "Start Chatting." Alternatively, use the "Call Me" feature if you don't prefer chatting.
A chat window will pop out to chat with the Amazon customer support team.
Initiate the conversation with the customer support helper.
The customer support helper may help you unredeem the gift card balance. From there, you may be able to transfer it to another account. However, it's important to note that Amazon's official policy on gift cards is that they cannot be unredeemed. 
That means the customer service agent you're speaking with is under no obligation to unredeem your card. They may refuse to do so, in which case, there's really nothing you can do. The Amazon representative will consider each request on a case-by-case basis, and it's up to their discretion whether or not to unredeem your card.
Is There a Work-Around That'll Allow You to Transfer Redeemed Cards to Another Account?
If you prowl through sites like Reddit and Quora, you'll see lots of people talking about "work-arounds" that'll allow you to transfer redeemed Amazon gift card balances to different accounts.
The most common of these involves gifting an ebook to the account where you want to transfer your gift card. The owner of that account then receives the ebook, but instead of opening it and reading it, they return it. Amazon will then credit the purchase price of that book to that user's account, leaving them with the money to use however they like.
Unfortunately, this sneaky trick violates Amazon's policies on gift cards. Furthermore, I have no direct knowledge about whether it actually works. So if you try this method – or any other you find online for working around Amazon's policies – do so at your own risk.
How To Transfer an Unused Amazon Gift Card to Another Account
Although you can't transfer an already redeemed gift card code without the help of Amazon customer service (and maybe not even then), transferring an unredeemed code is another matter entirely.
Transferring Amazon gift card codes that haven't yet been redeemed is a super simple process. You just need to give the code to another person. You can do this in a few different ways, depending on whether the gift card you have is physical or electronic. 
If your gift card is physical, you simply need to pass it along to the other person. Then, they'll scratch off the back of the card to reveal the code and add it to their account. If the person lives far away, you can mail the card or simply call, text, or email them the claim code.
If the code is digital, you can either forward the email you received with the code to the other person or give it to them another way. Just be sure you're sharing the code with them privately, as anyone who overhears it could potentially steal the code and redeem it before the intended user has the chance to do so.
How To Locate Your Amazon Gift Card Claim Code
Every Amazon gift card has a claim code. This is the code you use to redeem your card on Amazon. The claim code is a unique blend of numbers that makes the gift card unique.
You can find your claim code on the gift card or in the email received when you claimed the card. If you can't seem to locate it, reach out to Amazon customer service for help.
The claim code is on the back if you have a physical gift card. It's a 14-digit number with two arrows pointing up.
If you have an eGift card, the claim code is located at the bottom part of the email received from Amazon. The email contains a link that takes you to the Amazon website. Once on Amazon, you'll be able to input the claim code and redeem the gift card.
Ways To Use an Amazon Gift Card
You can't return an Amazon gift card. And while unredeeming one is a possibility if the Amazon customer service rep is feeling generous, it's not a sure thing. (Plus, it's time-consuming and sometimes a hassle.) 
Must Read – How to Convert Amazon Gift Card to Cash? [Full Guide!]
Therefore, you can either ignore the card and let it stay in your Amazon account – remember, Amazon gift card balances don't expire – or use it constructively. Some of the ways to use your Amazon gift card are:
Buy Something on Amazon
There's almost certainly something on Amazon that you need or want. It could be a book, clothes, gadgets, or even groceries. Whatever you want to buy on Amazon, your gift card will come in handy.
However, you must only select an eligible item for an Amazon gift card purchase. According to Amazon, not all items can be bought with Amazon gift cards. Moreover, the eligible products sometimes change based on Amazon's regulations.
Before making a purchase, you must redeem your Amazon gift card. Do that by visiting Amazon's gift card redemption page here and entering your code. Once you hit 'Apply to your balance,' the money should reflect in your account.
Be sure you're adding the balance to the right account! As we've already discussed, transferring the balance isn't easily achievable, so put it in the right place initially.
Once you've redeemed your card, you're ready to shop. 
The video below demonstrates how to buy on Amazon using a gift card:
Purchase a Kindle eBook, Music, or Digital Games
You don't have to spend your Amazon gift cards on physical items from Amazon. You can also use them to purchase e-books, mp3s (or whole albums), or digital games from Steam. If you have games downloaded to your phone, tablet, or PC, you can even use Amazon gift cards to make in-app purchases for those games. 
Unfortunately, you cannot use Amazon gift cards for Audible or Amazon music subscriptions. But you can use your Amazon gift card for Kindle related purchases.
Purchase or Rent Movies Through Prime Video
Amazon gift card balances can also be used to rent or purchase digital movies from Prime Video. Say you want to check out the new Spiderman movie that just came out, but you don't want to purchase a physical copy or leave the house to hit up a Redbox. 
No problem! 
Visit Prime Video and search for the title in their collection. Once you've found it, you have the option to purchase a digital copy of the movie or rent it for a specific period. Either way, you can use your gift card balance to pay.
Can I Use an Amazon Gift Card To Buy a Gift Card?
You can't use an Amazon gift card to buy another gift card. You can only use Amazon gift cards to purchase eligible Amazon products, both physical and digital. In this case, Amazon determines the eligibility of products based on its regulations.
That said, I've written a detailed guide with a workaround on how to use Amazon gift card to purchase other gift cards. Make sure to check that out.
How Do I Turn a Gift Card Into Cash?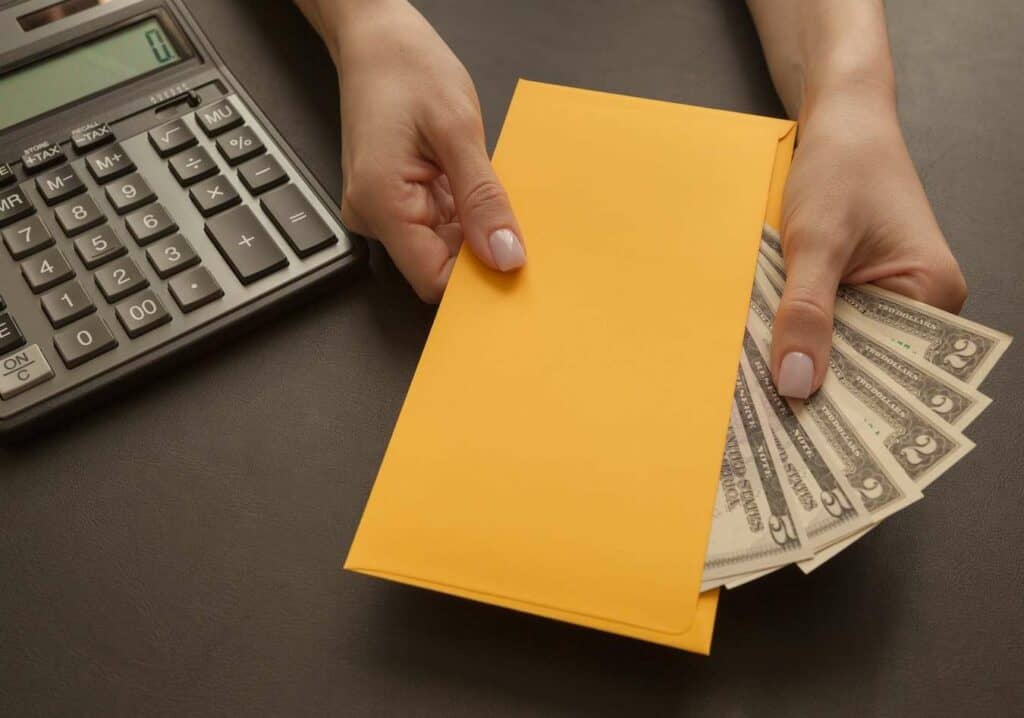 If you really can't find anything to use your Amazon gift card on and know you'll never use it, you may be wondering if you can sell it. 
Legally, you can't turn an Amazon gift card into cash. Doing so is against Amazon's terms of service. Of course, no one can physically stop you from selling your unwanted gift card to your kid brother. There are also online sites that allow you to sell gift cards of all kinds. 
Keep in mind, however, that using sites like Gameflip or Raise violates Amazon's policies on gift cards, which state: "[You may not] Sell or exchange a gift card for cash or for any other prepaid payment instrument."
They also put you at risk of falling prey to scammers. For those reasons, your best bet is to simply redeem your gift card and use it to buy something you need. Since the cards never expire, you can always save it for a later date.
If you're still set on selling your card, do so at your own risk. And remember, Amazon won't have any sympathy for you if you get cheated out of the worth of your card.