How to Transfer Books From One Kindle to Another? Full Guide!
Disclosure: This post may contain affiliate links. I may get a commission if you decide to purchase through my links, at no additional cost to you.
The Kindle is one of the most convenient inventions of modern times. You can access endless titles to enjoy at your leisure at the touch of a button. But what happens if you want to access your books on a different Kindle?
You can transfer books from one Kindle to another by logging into your Amazon account on the new Kindle. Alternatively, you can use a browser to login into your Amazon.com account and manually transfer chosen titles to your registered devices.
Transferring your books from one device to another is much easier than you think. Read on to discover how to never be without your favorite book.
How To Transfer Books From One Kindle to Another
You can transfer your books from one Kindle to another in two ways. Both methods work perfectly well but are better for differing circumstances:
Logging into your Amazon account on the new device. This method is best if you have the device at hand.
Using a browser to log into Amazon.com and manually transfer books. This method is best if you don't have the device with you.
If you're looking for ways to transfer Kindle books to a device that won't necessarily use the same account, check out my article on 4 ways to transfer Kindle books.
How To Transfer Books by Logging Into the New Kindle?
This is the most straightforward method. If you just bought a new Kindle or someone else passed it on to you, all you have to do is log into your Amazon account from the new device.
After logging in, your entire library will be available on the new Kindle. You can download the books simply by tapping on them.
One thing I like about this feature is that it works with all the documents on your Kindle, including books that don't come from the Kindle store. This includes documents that you put into your kindle through the Send to Kindle feature or via a USB cable.
Before attempting this method, you should make sure that no one is currently logged into the Kindle. If they are, simply log them out, and you will be able to use your account details to access the device.
How To Manually Transfer Books From Amazon.com
This method works great if you're already logged in to multiple devices and you want to make sure a book is downloaded to one of them.
Go to Amazon.com.
Hover the mouse over "Account & Lists."
A list of options will appear. Select "Manage Your Content and Devices."
Select "Books."
A list of all your purchased books will appear. Check the books you want to transfer.
Click on "Deliver to Device."
Choose the device you want to deliver the device to and click on "Make Changes."
The titles will be automatically delivered to the device you selected.
Can You Only Transfer Books to Non-Kindle Devices?
If you didn't already know, Kindle is not just available via an actual Kindle device. You can also download the Kindle app, which allows you to read your books on any other type of device. This includes Apple and Android phones, tablets, computers, and laptops.
Whichever is your preferred device, you can use one of the above methods to transfer your books and read whenever you like. 
How Many Devices Can You Use To Read Your Books?
What I love about Kindle is that Amazon made sure their services remain versatile and accessible.
You can use a single Amazon account to log in to up to 15 Kindle devices. However, most publishers set a limit to how many devices can download a single book at the same time. This limit is usually 6, but it can also be 4 or 2.
This feature is especially useful if your whole family uses a single Amazon account to make purchases. If this is your case, you'll want to set up your Family Library. Here's how:
Log into your Amazon.com account.
Select "Your Account"
Under the "Shopping Programmes" box, you will see an "Amazon Household" option. Click on it.
From the displayed options, you can set up one other adult and as many kids as you like to share content from your Amazon account.
It's worth noting that the kid's profiles come with parental controls, so you can choose which books they can and cannot access.
You can also add and remove family members directly from your Kindle device or app.
Will Each Device Know Which Page You're On?
One question often arises: can you pick up where you left off in your current book when you switch devices? The answer is yes, but you must be sure to regularly sync your device or app.
When you sync your device, it updates the information and sends it to the cloud. Then, when you access your account on another device, it has the data available to understand which book you're reading and the page you were last on.
Kindle also has a super helpful feature called "Loc" (short for "location"). This basically fixes the page on which certain information is visible. This might seem obvious. However, you will notice that number of pages of a book change as you increase and decrease the font size; making it difficult to make everything consistent.
This is where the "loc" feature comes in handy. Check out my other article, "What is Loc in Kindle", which goes in-depth into this subject and shares the steps you need to take to enable/disable it.
Syncing is super easy. From your Kindle's homepage, swipe down and hit "Sync." That's all you need to do apart from making sure your Kindle is connected to the internet.
Syncing via the app is also very straightforward. While in the app, select "More" from the navigation menu and then select "Sync."
Can You Log Into Multiple Accounts on One Kindle Device or Kindle App?
You can't log into multiple accounts on the same Kindle device. There is no option to allow this, so it's not worth trying. 
You must manually log out of one account and into the other if you want to use multiple devices under the same account.
What To Do With Your Old Kindle if You Buy a New One?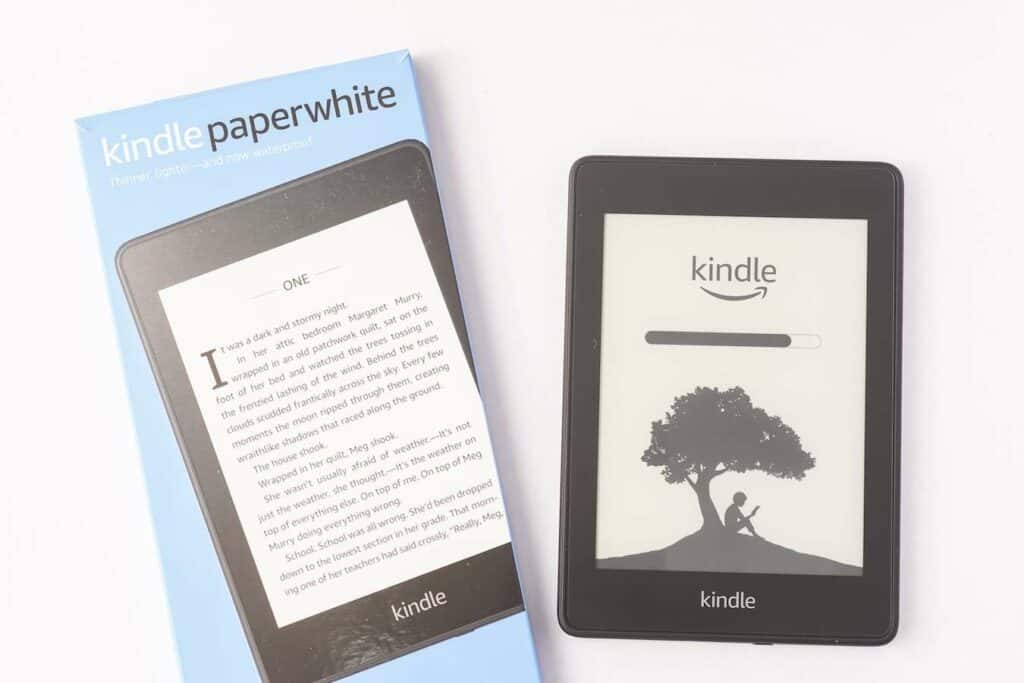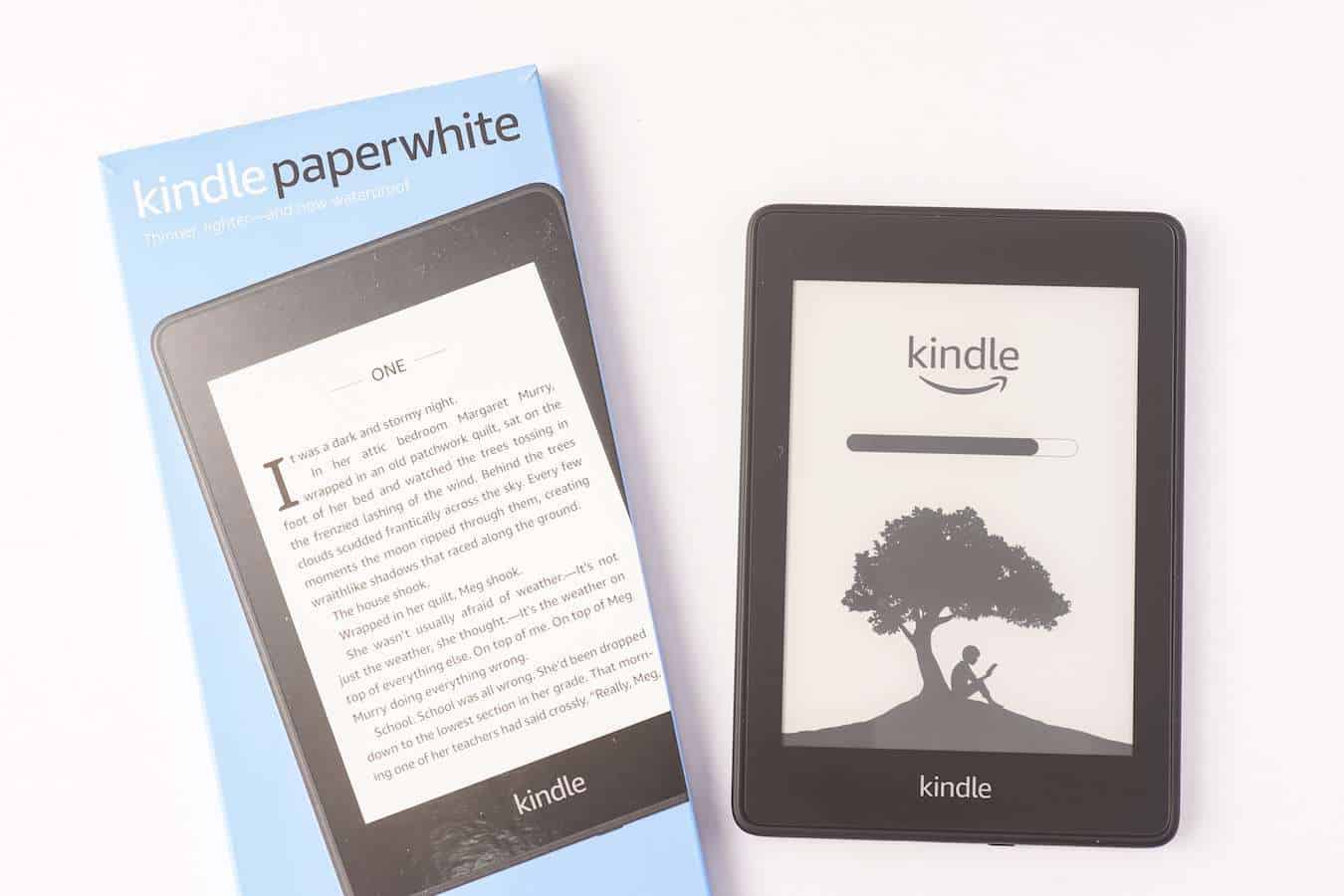 There comes a time when your Kindle becomes outdated or breaks down. Or maybe you accidentally left it in the hotel room when you came home from vacation. It happens to us all!
Whatever your reasons for purchasing a new Kindle, you must take some steps to ensure that non-authorized persons can't access your account and transfer your books or make purchases.
To do this, you must log out of the device and deregister your account details.
How To Deregister Your Account Details From a Kindle
Swipe down from your Kindle home screen and select "All Settings."
Select "Your Account".
Select "Deregister Your Device.
Confirm your intent to deregister.
The Kindle will now be free of your account data and is ready for someone else to log in and use.
How To Remotely Deregister Your Account Details
Open up Amazon.com on a browser and log in.
From the options list, select "Manage Your Content and Devices."
Select "Devices"
Choose which Kindle Devices and which Kindle Apps you wish to deregister.
It's worth regularly checking which devices your Amazon account is registered to and deregistering old or outdated devices.
Final Thoughts
Transferring books from one Kindle to another takes almost no effort at all. All you have to do is log in to your account, and you'll immediately have access to your entire library. If you feel like adding new books to it, you can always use an Amazon gift card to buy a new book.