How To Remove Amazon Gift Card From Account? Full Guide!
Disclosure: This post may contain affiliate links. I may get a commission if you decide to purchase through my links, at no additional cost to you.
Let's say you have received an Amazon gift that you don't want or can't use. The issue might be that the gift card has already been redeemed. How can you remove it to keep your account clean?
To remove an Amazon gift card from your account, locate the "Account and Lists" drop-down menu, click on "Gift Cards", and choose "Remove". However, keep in mind that you can't remove an Amazon-branded gift card from your account. 
In the rest of this article, I'll guide you through the process of removing a gift card from your Amazon account. However, you should note that a gift card with a claim code from Amazon can't be removed from the account. Let's get started!
1. Go to Amazon's Website
Using a computer or mobile-based browser, search for https://amazon.com. You must be careful at this point because there are many other websites that may look like Amazon but aren't the real thing. Such websites are operated by scammers looking to fraud unsuspecting people.
2. Log In to Your Amazon Account
Click on the log-in button at the top right corner.
A new page will be displayed where you'll be required to enter your email address and password.
After doing so, click the "Sign-in" button to proceed to the next step.
3. Locate the Account & Lists Drop-Down Menu
Once logged in, locate the "Account & Lists" drop-down menu at the top right corner of Amazon's website and hover your mouse over it. This will display a list of options used to manage Amazon accounts. You can buy or redeem gift cards from this section.
4. Click on Your Account
From the options displayed, click on "Your Account." This option is located on the right side of the displayed menu. Doing so will take you to your account's dashboard, where you can manage all your payment accounts.
It's from your Amazon account that you can add or remove a gift card from your Amazon account.
Navigate to the Payment Options
Locate and click on the "Payment options" section. This is usually located on the left panel of your screen. If you can't find it, scroll back up slowly as you check. You might have missed the option due to the many choices in the panel.
5. Click on Gift Cards
You'll be redirected to a page with all your saved payment options on Amazon. Click on "Gift Cards" since this is what you want to remove from the account.
Click on the downward arrow next to gift cards. Doing so will display some additional options.
Amazon will now display all the gift cards you have in your account. If you want to remove a gift card, click on the downward arrow next to "Gift Cards." Doing so will reveal more options for managing your gift cards.
6. Click Remove
Click on "Remove" next to the Edit button from the displayed options. A pop-up window will appear, asking you to confirm your decision.

Click Remove again to confirm once you're sure you want to remove the gift card. The gift card will be successfully removed from your account. Amazon may take a few minutes before updating your account information. A new window will pop up to confirm that your selected gift card was removed from your account.
It's worth noting that pending payments to the removed gift card are not canceled. So, if you made a payment with the gift card before removing it, you'll still be charged because the payment was accepted due to the available balance.
How To Exclude an Amazon Gift Card?
Amazon allows its customers to exclude Amazon gift card balances from their purchases. In this case, the balance remains intact, and you can use it for future purchases.
The following procedure will help you exclude your Amazon gift card balance when making payments:
Log in to your Amazon account.
Select your preferred shopping items and add them to the cart.
Proceed to the checkout point.
Uncheck the box next to "Use your gift and promotional balance."
Click on the "Continue to payment" button.
Enter your preferred payment method and complete the purchase process.
It's worth mentioning that you can always check the box to use your gift card and promotional balance when making purchases on Amazon.
How To Use Your Amazon Gift Card Balance?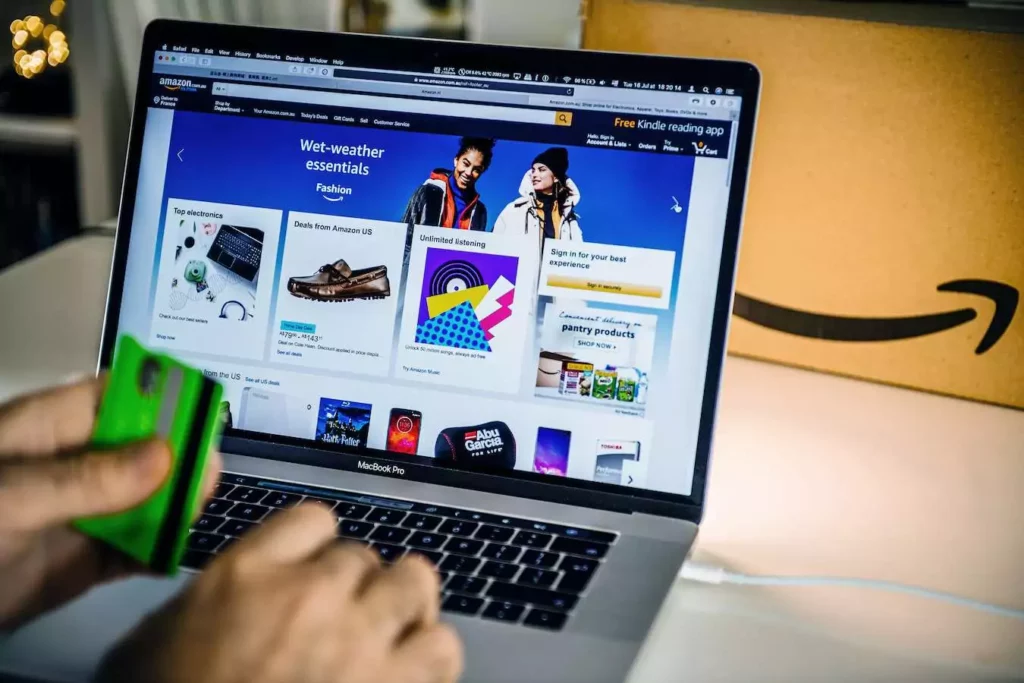 Once you've received an Amazon gift card from a friend or relative, it's up to you to decide when and how to use it.
There are actually several places where you can use an Amazon gift card. I've covered this in my other article. Make sure you check that out for all the details.
Meanwhile, here are a few tips on how you can use your Amazon gift card balance:
Shop on Amazon
You can use your Amazon gift card balance to shop for millions of items on Amazon. The benefit of having a gift card is that you can go for a product of your choice. This eliminates the issue of being gifted something you don't like.
You must check to ensure the items you shop for using a gift card balance are eligible. Amazon specifies that gift card balances can only be used to purchase eligible items. These products keep changing from time to time based on Amazon's terms and conditions.
Pay for Amazon Prime Services
If you're an Amazon Prime member, you can use your gift card balance to pay your annual or three months subscription fee. You can also use it to pay for other services, such as Amazon video streaming.
An Amazon prime membership has many benefits, including:
Free two-day shipping on eligible items
Prime Video streaming service
Prime Music streaming service
Early access to Amazon Lightning Deals
Pay for Kindle eBooks
If you're an avid reader, you can use your Amazon gift card balance to purchase Kindle eBooks. The best thing about using a gift card is that it allows you to choose the book you want without restrictions.
You can check the Kindle Store for a list of eligible books before using your gift card balance. Remember, not all Kindle eBooks are eligible for purchase using a gift card balance.
Re-gift to a Friend
You can re-gift your Amazon gift card balance if you don't want to use it. However, this is only possible if you unredeem the gift card balance into a gift card. Moreover, you can't re-gift the gift card to the person who gifted it to you in the first place.
Unredeeming a gift card balance involves contacting Amazon's customer support team. You can reach out to them through the "Contact Us" page on Amazon's website.
It's also important to note that you can't re-gift a used gift card balance. So, you won't be able to re-gift your Amazon gift card if you've already used the balance to make a purchase.
Can I Transfer an Amazon Gift Card Balance to a Bank Account?
Amazon doesn't allow the transfer of gift card balances to bank accounts. Once you've redeemed your gift card balance, you can only use it to shop for eligible products on Amazon.
However, there are indirect ways to transfer an Amazon gift card balance to your bank account. I've written a detailed article on a few workarounds to convert your Amazon Gift Card Balance to cash in your account! Make sure you check that out as well for more details.
Some of these ways include:
Buying and reselling Amazon products: You can buy Amazon products using your gift card balance and resell them on other stores like eBay to get the money deposited into your bank account.

Gift card exchange websites: You can visit websites like Raise that allow you to sell your unwanted gift cards in exchange for cash. Once you've sold your Amazon gift card, you can transfer the money to your bank.

Sell the card: You can un-redeem the gift card balance and sell it by transferring it to the buyer's account. The buyer can then deposit the money in your bank account.